Given the sharp spread of the virus in certain locations, we need to rapidly move to a lockdown of all non-essential and critical business continuity services- however, it is important to peruse the below.
LOCKDOWN
Essential and critical business continuity services will need to remain open to keep our people healthy, safe, and secure under these extraordinary conditions. We provide the following guidelines as to what businesses need to remain open. We ask all Clients to take this seriously and to help us respond as effectively as possible to contain and minimise the impact of (COVID-19).
CRITICAL BUSINESS CONTINUITY SERVICES IN THE EVENT DURING COVID-19 RESPONSE
During the course of the lockdown, the following services will need to be maintained:
This sets out a list of sectors, services, and functions required to continue during a lockdown as part of the (COVID19) responses. This is not intended to be authoritative or exhaustive but provide guidance.
These broad areas are required to continue:
Security and resilience of basic infrastructure
Business continuity for critical support services for the health sector
Business continuity for public health and safety, including food security.
In all cases, businesses that need to provide critical continuity services must apply the necessary strategies to limit disease spread, protect staff and others that they will have to interact with.
Business Sectors

Dependencies

Network Infrastructure
Coal Mines and Power Stations
Gas supplies
Fuel supplies
Petrol Stations and related forecourts.
Renewable energy

Expedite self-generation and contracting with IPPs (cannot wait 6 (Six) months)
Critical Infrastructure Act – include IPP sites.

Water and wastewater
Law enforcement
Public Works
Sanitation
Refuse removal
Defence, Safety and Security
Defence

Design, production, delivery and maintenance of military weapons and software systems, subsystems and component or parts manufacture.

Private Security Services

Staff, systems, and infrastructure.

IT Systems + Telecommunications
Datacentres (heavily reliant on stable electricity supply).
Staff and technicians to keep critical systems up.
Fibre Optic infrastructure (relaxation of the laws that slows down the deployment of infrastructure).
Access to spares and travel to customer sites.
Towers and antennae (relaxation of laws that slow down the deployment of infrastructure).
SARS to clear emergency spares via other countries.
Spectrum (making any and all band available immediately).

Approve the use of millimetre wave technology and other rural connectivity methods such as TV White Space.
Batteries (they are being stolen as fast as they are put in – find a collaboration with SANDF if possible, to protect them).
Devices (removing import duties on phones, tablets, laptops and other communications devices).
CRITICAL: Closer collaboration with Eskom on load shedding schedule, if possible, not to load shed rings with datacentres at all keep it under 2 (Two) hours. Need upfront schedule so providers can move batteries around to keep networks running.
Medical and Health
Hospitals
Electricity – NO LOADSHEDDING
Devices and Equipment
Cleaning
Pharmaceuticals
Food
Funders
Transport
Doctors, nurses, technicians, operating assistants.
Laundry
Waste Disposal
Food and Agriculture
Agri-Food Value Chain
Supply of inputs for production (diesel, fertilizer, (note, emerging problems here already) – Agri-chemicals, seed, ag-equipment, electricity, water, labour, etc.).

Much of this is imported, especially the first mentioned inputs – PORTS NEED TO BE KEPT OPEN.

Logistics from farmgate to storage to processing plants/places, as well as exports/imports, including road, rail and port services must be fully maintained
Critical factors of financial services, energy security (electricity and fuel supply), and logistics services (road, rail and ports, with the latter being a special concern both from an import and export consideration).
Critical to this sector is critical labour availability, continuous electricity supply, water supply, packaging supply, and logistics for delivery to wholesalers- retailers- ports (Reefer container availability currently still a significant constraint as most still locked up in Chinese ports).
Retail and Consumer Goods
Consumer Goods:

A temporary declaration that the retail and manufacturing industry in the consumer goods sector be declared an essential service and be allowed to continue operating during the lockdown.

Food Retailers

Food outlets, raw material suppliers, farmers, supply chain, logistics, transport, packaging. This includes not only food but also personal hygiene and cleaning goods.

Food and Goods to be declared as essential items:

Toilet paper, hand sanitizer, facial masks, disinfectant cleaners, surgical gloves, surgical masks, disinfectant wipes, antiseptic liquids, all-purpose cleaners, baby formula, disposable nappies, bleach, cooking oils, wheat flour, rice, maize meal, pasta, sugar, long-life milk, canned and frozen vegetables, meat chicken and fish. Fresh meat chicken and fish. Bottled water and other beverages.

Other Retail Goods:

Bedding, linen, and emergency clothing for hospitals, health workers and those taking care of the sick.

Product manufacturers (Food and Non-food essential Items)

Banks
Telecommunications (Telkom, Cellular Network Providers)

General network providers to ensure the availability of internet access for the purpose of communication and work from home capability.

Transport, Logistics and Delivery Services (including public transport for store staff to commute)

Logistics enabled by petrol stations.

Pharmacies
IT Tech Services

IT Tech services to support essential services systems. There is a high dependency on systems to ensure the flow of goods and services and to enable work from home capability.

 

 

Security Services to support essential services systems.

Forestry and Sawmills

Production of disposable health and hygiene products, including toilet paper.

Packaging for food and health supply chains.
pulp, paper and saw and timber mills remain operational
Ports to remain open for critical supply requirements and exporting of products.

Requires secure supply chains to the mills – timber via road and rail, energy (gas and coal), water and chemicals (including imported chemicals)
Key continuity staff
Port staff.

Call Centres and Business Process Services
Life and Health-Related
Government

DOH helpline and digital channel support
Medical professional support services
Emergency response services
Hospital and LAB enquiries
Hospital authorizations and reservations
Public Medical Aid services

Private Sector

Emergency response services
Hospital and LAB enquiries
Medical professional support services
Hospital authorizations and reservations
Private Medical Aid services. 

sustain life,
provide power + energy
protect food and water supplies
enable the continuation of economic and social activities
transact
communicate; and
maintain law and order.

Energy-Related Services

Government

DO Mineral Resources and Energy helpline and digital channel support
Eskom queries and call outs.

 

Private Sector

Private power suppliers and technicians – queries and call outs.

Food and Water Supplies
Government

Dept of Human Settlements, Water and Sanitation helpline and digital channel support.

Private Sector

Retail call centres for order taking, stock management, online support
Delivery services (food, medicine)
Plumbers, technicians service lines.

Enable continuation of economic and social activities
Government

Department of Higher Education, Science and Technology – helpline and digital channel support
Department of Transport.

Private Sector

Education support through online services
Air transport services
Elevator services support centres
Logistics sector – call centre and online support services
Hospitality services – where hotels, B and Bs are being used for crucial service deliver.

Transactional Call Lines
Government

SARS related services
CIPC related services
COIDA support services
UIF support services.

Private Sector

Banking transaction support (account activations, online banking support, ATM service support, cash management support services, lost and stolen cards, fraud lines).

Communication Services
Government

Department of Communications and Digital Technologies support lines
SOE services (Telkom services)
ICT infrastructure support service lines
Directory enquiry services.

Private Sector

ICT infrastructure support service lines
Mobile support services
Wi-Fi and broadband support services
Technical help desks for all sectors (for infrastructure, networks, applications)
Cybersecurity services
TV broadcasting support services – customer services
Directory enquiry services.

Law and Order Call Centre Services
Government

Departments of Police, Defence and Military Veterans, Justice and Correctional Services support lines.

Private Sector

Security response services.

Finance and Insurance
Keep financial markets open
Third-party service providers
Financial services (middle office, trading, back-office and insurance claim offices)
Short term insurance to cover industry
Life cover, Burial and funeral funds.
Communications to Public
Screen
Print and Broadcast
Radio
Tourism and Hospitality
Restaurants – delivery only
Delivery Services
Hotels for isolation, airline crews, and (COVID- 19) related business travel.
Car rentals for critical continuity services only.
General
Board and Management
Operations Centres
Repair of Critical Infrastructure
We encourage people to continue to remain productive and work from home (where required). However, this must be on the basis that it does not require contact with people not residing in the home, and it does not interfere in any manner with the (COVID19) response.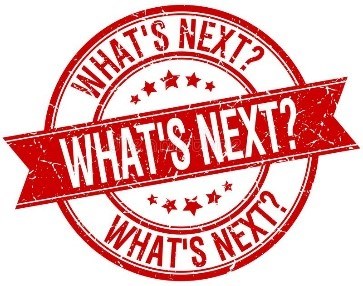 A detailed list will be made available in due course as we further await Governments' response.
COMPRESSED WORK WEEK
Compressed work week can be implemented by individual Agreement with Temporary and or Contract Employees (Assignees) and perm. Employees as per above within the provisions of the following:

COVID-19 CHECKLIST