As many businesses across the country are shutdown or were in partial shutdown to contain the potential spread of (COVID-19), most are considering (and rightfully so) or have started the DEEP CLEANING process.
Our industrial equipment is sourced from ISO 9001 approved Suppliers. We utilize SABS and HACCP compliant * Hazard Analysis and Critical Control Point, which is aimed at the prevention of contamination approved Cleaning and Hygiene Products, wherein we also have a range of green chemicals.

FIND OUT MORE: www.indgro.com
Extracts_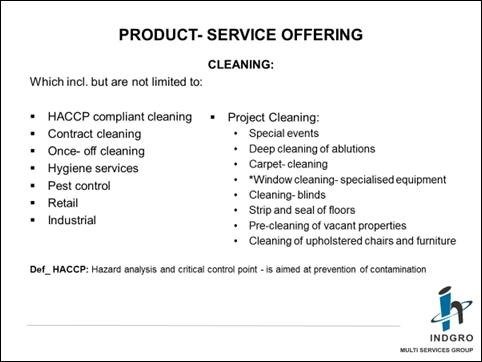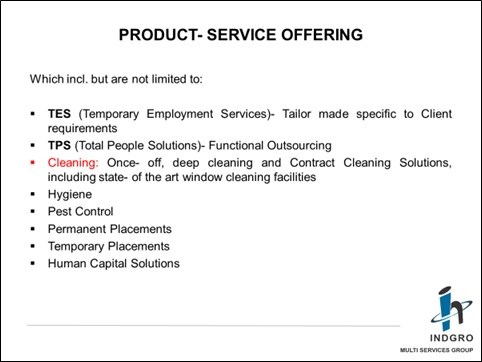 Please email info@indgro.com) for one of our professional Business Development Executives to contact you to present you with a comprehensive Costing following an analysis of your specific requirements.